Do you mainly practice yoga at home? Or in a country where the weather is always beautiful and it never rains? Or do you just not like to store your yoga mat in a yoga bag? Then our yoga mat slings and carry straps are for you!
What is a yoga mat carry strap?
A carry strap or yoga sling is a handy carrying strap that keeps your yoga mat together when rolled up. You can carry your yoga mat with it, but you can also use it to keep your mat neatly rolled up in the corner at home.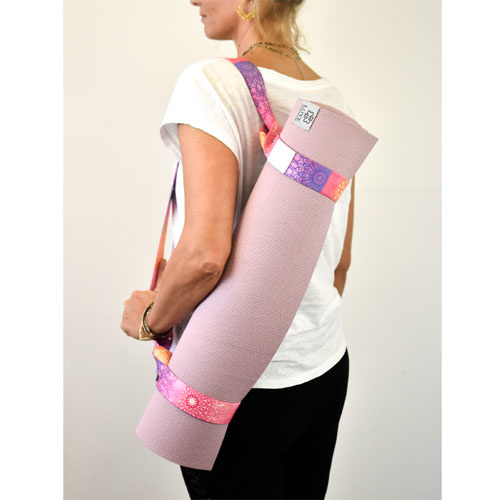 Carry straps are suitable for any type of yoga mat, regardless of the length or thickness. Thanks to the handy (and simple) closing system, they easily fit around any extra thick or extra long yoga mat.