If you order a product from us that is not what you hoped for, you can simply return it to us. However, the return is not free. Why not? That is actually very simple. We ask our valued customers to place their order with awareness, in order to minimize the environmental impact of the return.
To help you make the best choice in one go (and prevent returns), we provide extensive information about the various products and the differences between them at the bottom of each category page.
In addition, we have written a number of blogs: "How do I choose the right yoga mat?" for example, but also a blog about meditation cushions and yoga blocks.
And if in doubt about your choice, you can of course always contact us by email or telephone. We are happy to share our knowledge and advice to help you make your choice :-)

If it is still necessary to return your purchase, please do so within 14 days, and return the item unused and with the original packaging intact. For yoga mats, the paper wrapper should be neatly around the mat, it is not necessary to send the plastic packaging.
With our online return portal you can quickly return items to Yogashop in 3 easy steps.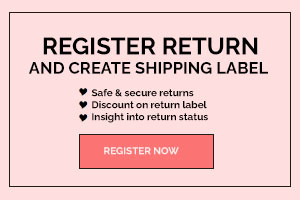 As soon as we have received your return, the purchase amount will be refunded to you within 14 days via the same way as that you paid for the order.

If the returned item is damaged or contains traces of use, we can unfortunately no longer sell it. Any damage will then be deducted from the amount to be refunded.
The shipping costs of your return are for your own account.. ...however, if you return all items in your order we will refund the shipping costs you initially paid when placing your order. Please note, we refund the shipping costs that you paid when placing your order, not the return costs. You can request a return label at a discount via our return portal, so that you always pay less than at the post office.