What is Kundalini Yoga? Let us tell you all about Kundalini Yoga!
What is Kundalini Yoga? Let us tell you all about it!
Kundalini yoga is a yoga style that is designed to generate sleeping energy in the spine. During Kundalini yoga you can expect meditation and breathing techniques, just like a chant, om or singing and of course yoga postures. The yoga exercises during Kundalini yoga are repetitive, so this yoga style is experienced as meditative. Is Kundalini yoga a yogastyle for you? We tell you everything about this yoga style, so that you can decide this for yourself.
Origin of Kundalini yoga
The founder of Kundalini yoga is the Indian Bhajan, who started his spiritual quest as a child. According to Bhajan, yoga is not only about keeping your body flexible, but also about keeping your mind flexible. This applies on a spiritual level, but especially because of daily reality. The premise of Kundalini yoga is that everything is connected. The universe lives in you and you are a part of this universe.
Kundalini yoga comes from the traditions of the tantra, which we of course mainly know in the field of eroticism. But tan means expansion and growth, and tra means means. Whatever the means, yoga, meditation or indeed sex, tantra is meant to grow your spiritual self through energetic exchanges.
In the Western world we have not been familiar with Kundalini yoga for very long, because this yoga style had a duty of confidentiality. This style was not shared with the rest of the world and you only got to know Kundalini yoga through the founder and his protégés. This was to prevent abuse of the intense Kundalini energy. Fortunately for us, Bhajan has decided to lift this duty of confidentiality so that everyone can enjoy this beautiful spiritual yoga style.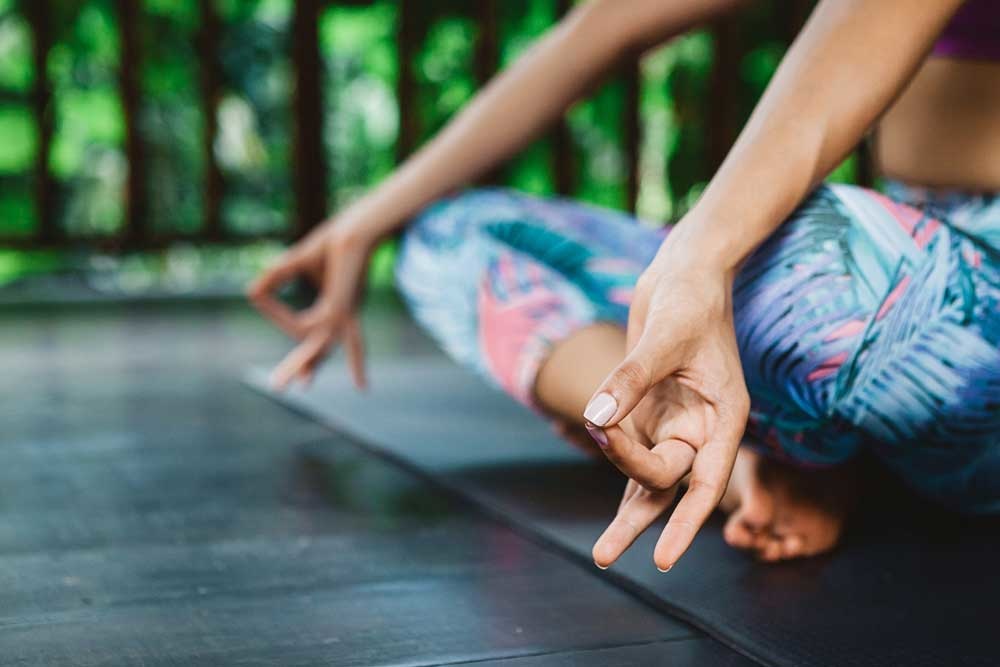 The chakras and Kundalini energy
The chakras, also called the energy centers of your body, play a major role in Kundalini yoga. The goal is to let the energy flow from the lower chakras to the higher chakras. The lower chakras are the more earthly and self-centered points, while the higher chakras represent love and connectedness. The energy that flows between the chakras is called the Kundalini energy. From Kundalini yoga you literally let the energy flow through your body.
All chakras are located around your spine, which is why we are talking about generating energy in the spine. A lot of energy is transported here through the nervous systems. By means of Kundalini yoga you ensure that your chakras open and more energy flows through the nervous systems. This probably sounds difficult and it is. Have you just started yoga? Then it is smart to first have a good foundation, before you start Kundalini yoga.
To properly open your chakras and let the Kundalini energy flow, you also need a good Kundalini yoga teacher in addition to experience in yoga. A yoga teacher who knows how to open the chakras, but also someone who knows when enough Kundalini energy is already flowing.
What do you learn with Kundalini yoga?
Through Kundalini yoga you increase your intuition and you really learn to listen to what your body and mind needs at that moment. This yoga style is a physical, mental and spiritual discipline within yoga. You develop strength, awareness, character and reflection. The energy that is released with Kundalini yoga is your creative potential, your healing energy. This energy is already in you and is therefore already a part of who you are. Kundalini yoga ensures that the energy that is already in you is really released and can start flowing.
And as we said above, with Kundalini yoga you also learn how to keep your mental state flexible in daily reality. You work from yoga postures, breathing exercises and meditations focused on a physical, emotional, energetic or spiritual theme. For example, you learn to let go of anger or to open your throat chakra for better communication.